Thesis Services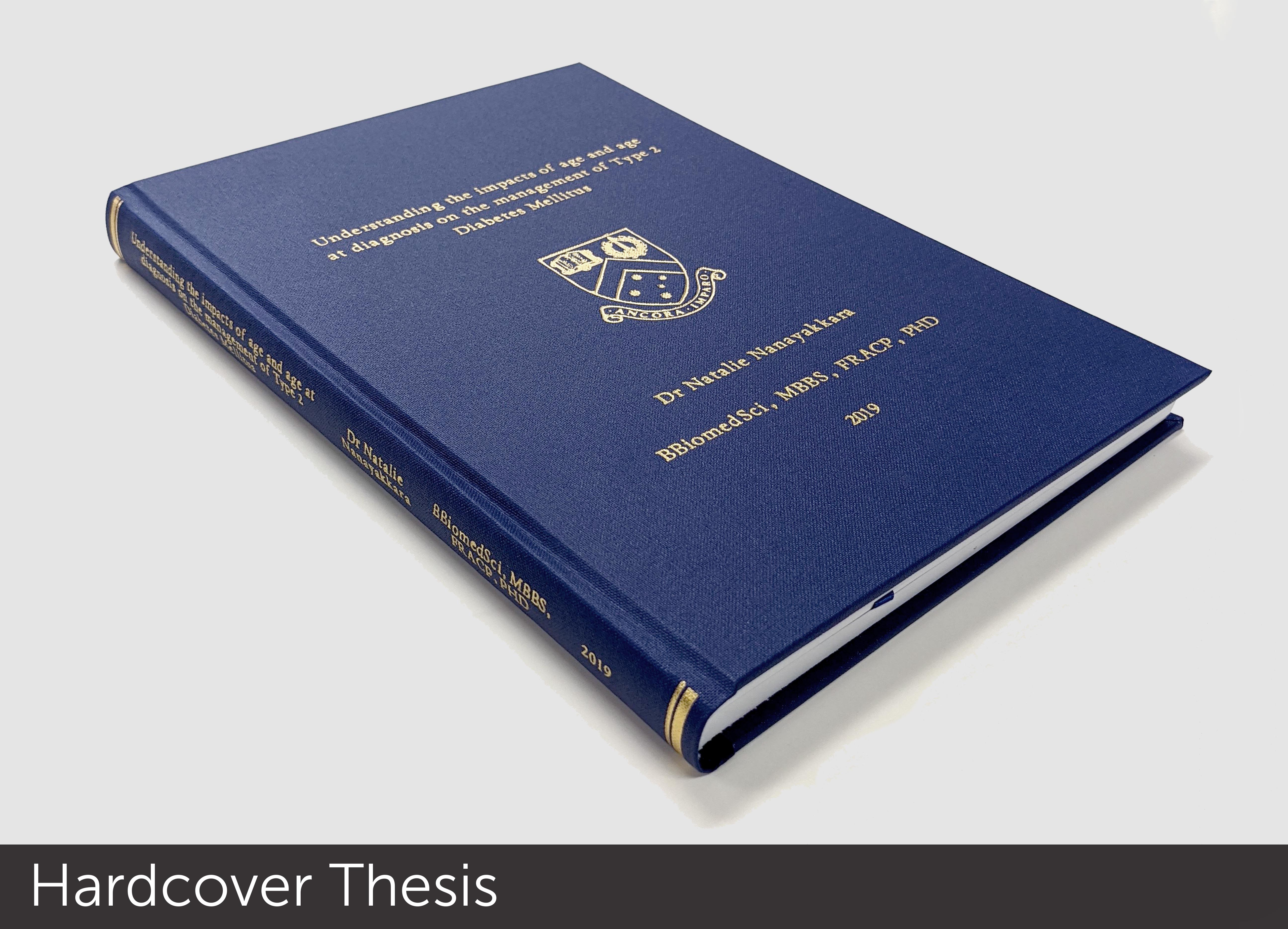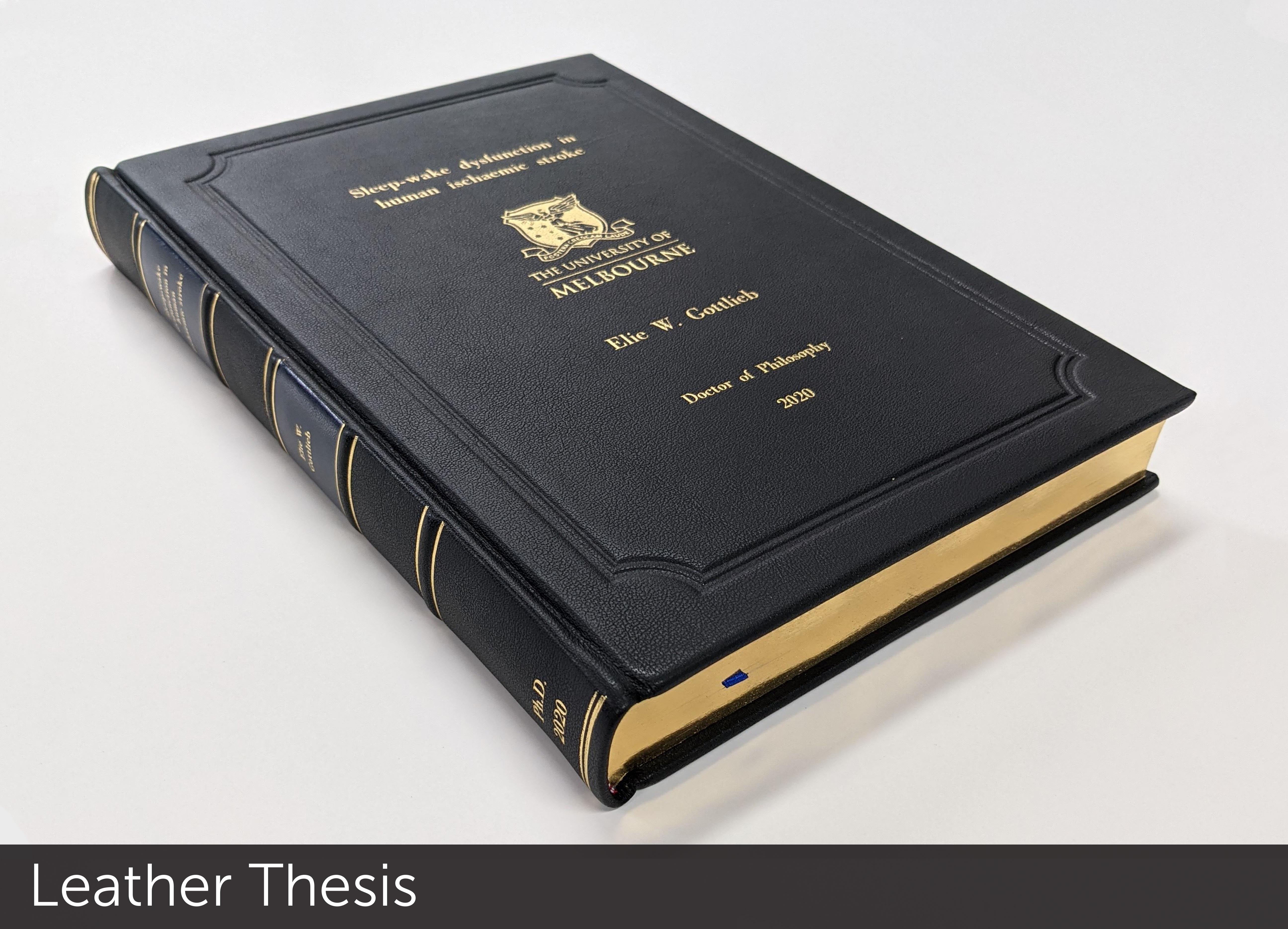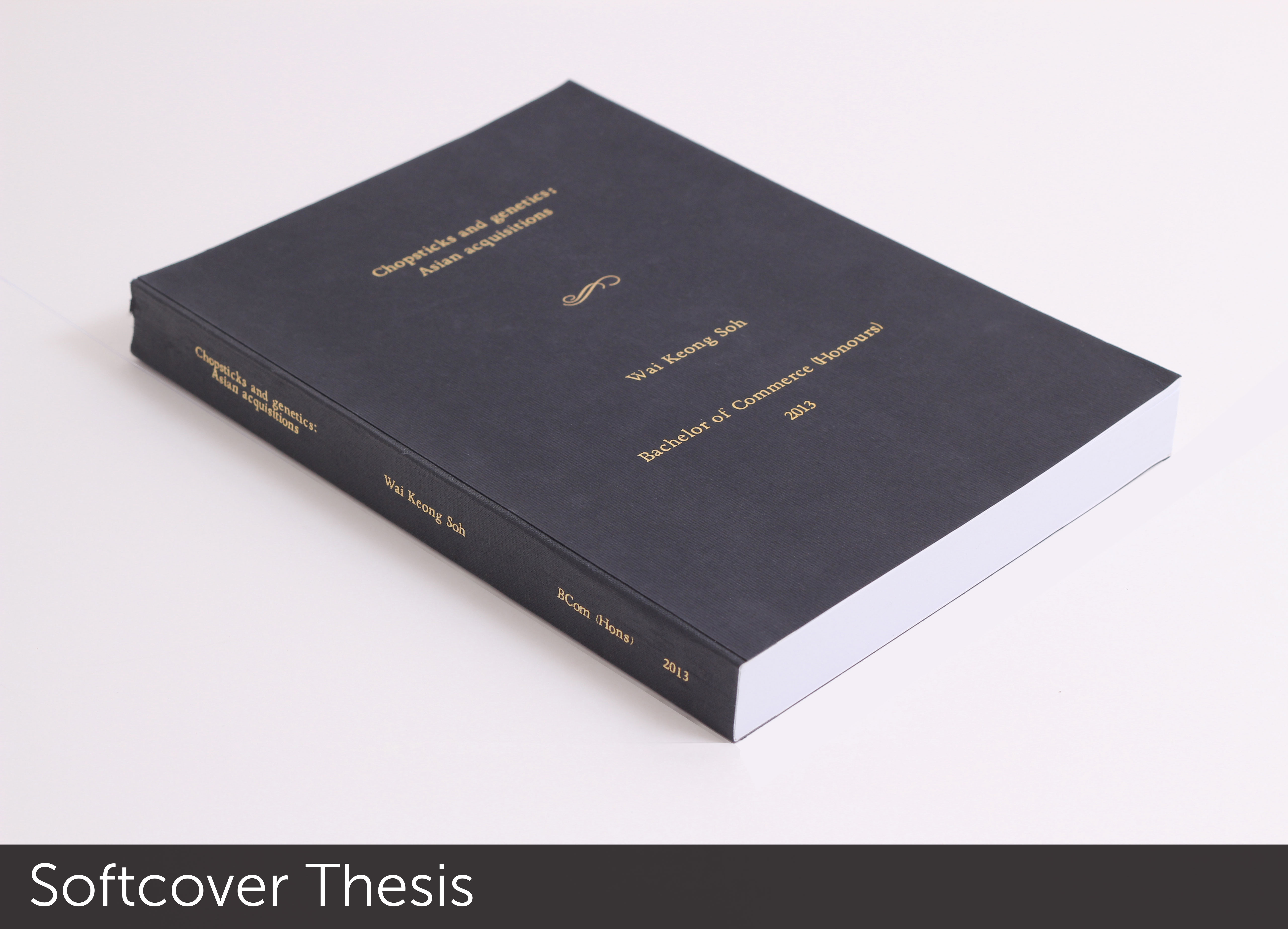 ABOUT US
As the oldest bookbinders & manufacturing stationers in Victoria we pride ourselves on our craftsmanship and ability to do all stages of work in house.
We have gone to great lengths to create a controlled environment in our Bindery which allows our bindings to mellow and stabilise in Melbourne's sometimes extreme climate. Your work will then be shrink wrapped if requested.
We are not simply a factory or a backyard garage.
Our machines rehumidify print, thus minimising curl in the finished paper & stabilising it.
We import a variety of cloths, leathers and other materials due to the declining range available locally.
We have well qualified staff including graduates, apprentices and european qualified craftsmen.
Our type fonts for lettering are extensive, and we can engrave basically anything you require. Including laser engraving and digital print.
We have a number of sewing machines and can impose your work into sections for a Rolls Royce job, should you so desire.
Whites Law Bindery has won numerous awards both locally and internationally and are recorded in the Victorian Manufacturers Hall of Fame for excellence. We have been established for over 70 years.
We also restore and repair older books and documents and have one dedicated craftsman allocated to this area of expertise.
Now, how do I actually go about getting my document bound?
Read below and for margins etc read our FAQs section
1) Either bring your printed pages to us. We will assist with the requirements and will then bind the work, and you can choose to collect it, or we can mail or courier it to you. Please make sure that paper grain runs with the spine.
2) Or use our online automated process which generates a quote, and save yourself some time and effort. All we require is that your document be in PDF format. We print and bind and, once again, you can collect it, or we can mail or courier it to you. Word documents are not acceptable
3) If your document is not a standard A4 one, or if you want something a little different you can still do it by email. Similarly if it is a very big file. We have had a dedicated glass cable installed direct to our premises to handle such problems.
Please note that we use acid free paper which is certified as carbon neutral from sustainable forests, and are sewn, rounded and backed. Not square books.
Our leather bindings are gilded on the edges, or marble them ( extra cost) if you require something special. There are examples on this website and our Instagram postings.
Also be sure to read the FAQ for policies regarding 24 hour binding (there is no additional charge) and changes to orders once submitted (incurs charges). If you wish to use our online services, please click the "Order" button below.
Thesis special: 20% discount off any additional hardcover theses submitted online after the 4th copy in the same order. You are welcome to try changing the quantities using our online calculator to see the savings.